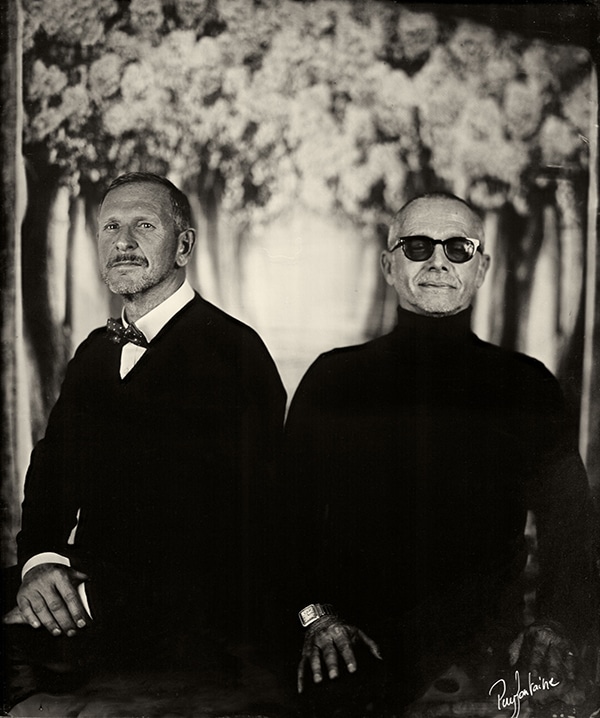 Based on the Côte d'Azur and serving an international clientele, the creative team at Wayne Riley Flowers is the joining of like-minded creative and logistical forces from the worlds of music and haute-couture.
With more than a decade of experience between them, Wayne and Jeff, the creative directors at Wayne Riley Flowers have worked between London and Paris cultivating a reputation as innovative event stylists and leaders in unique floral designs, bringing your vision to reality.
Whatever your budget, whatever your theme, Wayne Riley Flowers' promise to you is simply to provide the most stunning flowers for your wedding or special event.
How: our strength is that we listen to our clients, understanding what you like, what you dislike and our attention to detail, we know it's the little things that make all the difference.
Style: from contemporary minimalist designs to classical opulence, from town house to seafront villa, from vintage to rustic, our vast experience and guidance will ensure you a truly magical event, whatever the season, whatever the reason.
Approach: patient and passionate, our bilingual team is here to respond to your wishes and all importantly, to your budget. We will oversee everything from the initial concept to the artistic vision of colour and fragance. We are here to guarantee an inspirational and compelling look to your flowers.
Please contact us by email and we will be delighted to give you a free consultation to discuss your event and how we can provide floral designs to match your creative wishes.